Conway male skips demo decide orders $5,000 bail | Area News
CONWAY — Just about precisely a year from the day of his arrest — which…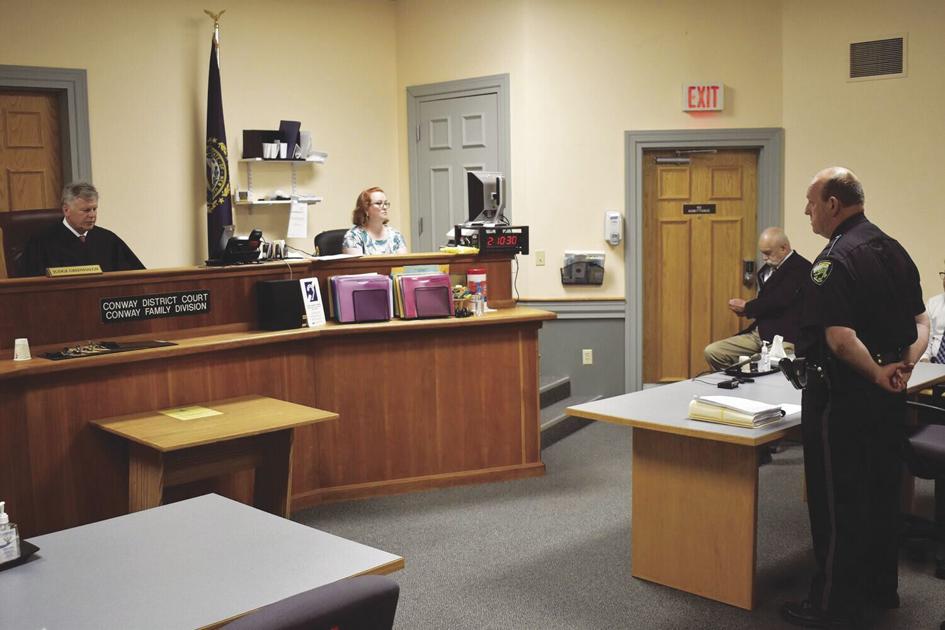 CONWAY — Just about precisely a year from the day of his arrest — which incorporated becoming Tased and pepper-sprayed in the vicinity of Tale Land in Glen — a Conway male unsuccessful to appear in Conway Circuit Court docket on Tuesday for demo.
On June 6, 2020, Chris Spinney, 36, then of Conway, was pulled over by Bartlett Law enforcement Cpl. Justin Washburn for acquiring an out-of-date inspection sticker on the windshield of the Ford Taurus he was driving, but issues evidently escalated from there.
According to a police report, when Washburn requested Spinney for his license and registration, Spinney refused, and Washburn informed him he was beneath arrest.
Bartlett Police Main Christopher Keaton said Spinney then resisted, and Washburn Tased him. Spinney reportedly ongoing to resist and was pepper-sprayed by Jackson Law enforcement Officer Martin Bourque, whom Washburn had radioed for backup.
Spinney finished up staying billed with disobeying an officer, resisting arrest, driving soon after suspension, possession of license demanded and uninspected motor vehicle. 
On Tuesday, Spinney was intended to seem for a 2 p.m. demo in advance of Circuit Judge Charles Greenhalgh. Keaton was there as prosecutor and Washburn and Bourque as witnesses. 
Soon after waiting around for 10 minutes, Greenhalgh mentioned, "It seems Mr. Spinney is not showing up currently."
Greenhalgh claimed the court docket obtained no ask for for continuance or other notification from Spinney.
Keaton asked that an electronic bench warrant be issued and that bail be established at $5,000 money. He mentioned that Spinney also failed to present for a court docket status listening to in August. 
Adhering to that no-exhibit, Greenhalgh entered an digital bench warrant and established bail at $2,500 for the reason that of "defendant's repeated failure to appear." Spinney was bailed and unveiled afterwards that 7 days.
Deputy Courtroom Clerk Shannon Davenport confirmed that $2,500 in bail was forfeited in January. Court documents show that Spinney failed to look for a Jan. 5 court date. 
Keaton pointed out that Bourque was there on his working day off and requested that the Jackson Law enforcement Department be given a public company reimbursement of $99 to fork out for his time beyond regulation value. 
On Wednesday the Solar attained a copy of Greenhalgh's buy. It established bail at $5,000 hard cash for "recurring failures to show up" and accepted the reimbursement for Bourque's time. 
"Clearly, the decline of $2,500 did not protected Mr. Spinney's physical appearance," claimed Greenhalgh in courtroom. "So we are just going to have to up the amount of money to make it well worth it for him to demonstrate up next time."
In the previous, Spinney has informed the Sunshine he considers himself an "American nationwide" and "New Hampshire condition citizen." As such, he suggests law enforcement only have have energy over individuals if they really don't dispute it.
At a courtroom hearing done by mobile phone final September, Spinney referred to himself as "Christopher James" who was appearing "for Mr. Spinney." He politely corrected the judge and law enforcement chief any time they named him Mr. Spinney.
Spinney replied, "Christopher James listed here. That would be great."
Initiatives to get a comment from Spinney as to why he skipped his demo were unsuccessful.